"A cigar lounge is a place for relaxation, a place for savoring a fine cigar with a dram of whiskey, and a place to meet new people, make connections, and enjoy some pleasant conversation." Here are a few locations throughout Palm Beach County.
Boca Raton
Ash Bar & Lounge
---
Boca Raton
Diplomat Lounge
---
Boca Raton
Casa de Montecristo
Casa de Montecristo is a premier modern store featuring a large selection of premium cigars from brands such as Montecristo, Romeo y Julieta, Arturo Fuente, Macanudo, and more, smoking accessories, walk-in humidors, lounges, and craft beers and full bars at select locations. It's the perfect venue for an extraordinary and relaxing smoking experience.
---
Boca Raton
Three Js
3J's Cigar Emporium is a family owned & operated cigar shop, lounge & craft beer bar. We carry the top premium brands and serve 31+ tasty craft beers.
---
Locations : Boynton / Delray / Palm Beach Gardens / Tequesta / West Palm / Wellington
Smoke Inn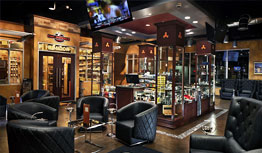 Smoke Inn has built its flagship location right in the heart of Boynton Beach, FL. Located in the Quantum Towne Center off of Gateway Boulevard just west of I-95, Smoke Inn Boynton Beach is both our new corporate headquarters and an oasis for all cigar lovers alike.
---
Delray Beach
The London Lounge Bar
---
Jupiter
Sunset Lounge
Our distinctive lounge offers 12 TVs, Open Jam Tues, Ladies Night Thurs, DJ on Fri/Sat and a full liquor bar. Selling house made cigarettes by the pack/carton and a unique selection of cigars.
---
Lake Worth
Alacranes
---
Palm Beach Gardens
Angry Moon
We are located at 2401 PGA Blvd., Suite 188, Palm Beach Gardens, Fl 33410. Our full liquor and waterfront lounge will make your stay comfortable and enjoyable. Beautiful staff and outstanding service, live piano music and entertainment every weekend. Impressive selection of cigars, rare wines, spirits and over hundred different aged scotches. High class and quality for your pleasure – that's our motto. T.561.296.5995.
---
Wellington
Cuban Crafters
Welcome to the Cigars Wellington Shop. It's Cuban Crafters Shop in West Palm Beach. When you enter the cigar store, you will be pleasantly surprised with the personalized service, a free cigar and the large selection, humidors and accessories. Get bargains on all the top selling brands, including Padron, Arturo Fuente, Acid, Liga Privada, AVO, CAO, Don Pepin and the list goes on and on. You will also see Cuban Master Rollers making some of the world's finest cigars by hand.
---
West Palm Beach
Leyenda Cubana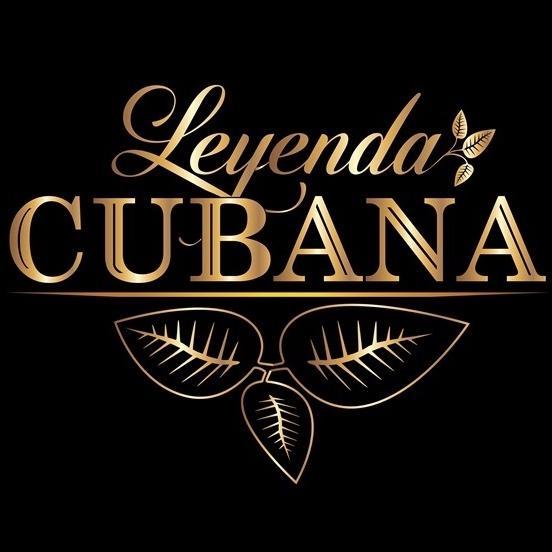 Welcome to Leyenda Cubana Shop and Lounge in beautiful West Palm Beach, Florida. Leyenda Cubana is proud to offer our own Leyenda Cubana brand of hand rolled Nicaraguan cigars. These fine cigars are made from our own personal blend of Nicaraguan tobacco leaves that were carefully chosen to ensure the highest quality and the perfect flavor. These wonderful cigars not only are a great smoke, but a great value too.
---
West Palm Beach
Havana Quest
---
West Palm Beach
MYA Handmade Cigars Factory
---
Source: He Spoke Style
Similar Posts: