"An escape room, also known as an escape game, is a game in which a team of players cooperatively discover clues, solve puzzles, and accomplish tasks in one or more rooms in order to progress and accomplish a specific goal in a limited amount of time. The goal is often to escape from the site of the game. It makes for an exciting fun-filled wacky evening 😜
Escape rooms became popular in North America, Europe, and East Asia in the 2010s. Permanent escape rooms in fixed locations were first opened in Asia and followed later in Hungary, Serbia, Australia, New Zealand, Russia, and South America."
Source: https://en.wikipedia.org/wiki/Escape_room
Boca Raton
The Master Escape Room https://masterescaperoom.com/
Bored? Experience the thrill and excitement of the Master room. It is a fun team building activity where you and your team are "locked" into a room, given several clues, puzzles, games and 60 minutes to complete the challenges and escape the room. Escape rooms are excellent for corporate team building activities where you have to rely on your team mates to solve the puzzles, complete the challenges and get out. Why not use the Master Escape Room as a party game where you and your friends will need to use you mind and logic to win. Are you up to the challenge? Be ready for an unforgettable experience!
---
Boynton Beach
Novus http://florida.novusescaperoom.com/
---
Jupiter
Time Travel Escapes https://timetravelescapes.com/
We create and build all of our Escape Room games in house. (We do not buy pre-made, boxed or licensed games.) What does that mean? You will only find these exact adventures here in Jupiter Florida at Time Travel Escapes.
---
Jupiter
Will To Escape https://www.willtoescape.com/
Will to Escape has the best story line development! Exceptional rooms begin with a well-developed and engaging story. The story needs to capture the imagination and interest of the player group. This allows the storyline to develop. An engaging story will make 60 minutes feel like 10 minutes. A shallow story will make the first 10 minutes fell like an hour.
---
Lake Worth
Room Raiders Escape Games https://roomraidersescapegames.com/
Players team up to solve series of puzzles using clues, hints, and strategies to complete the objectives at hand. Players are given a mission to solve and have one hour to escape. Are you up for the challenge?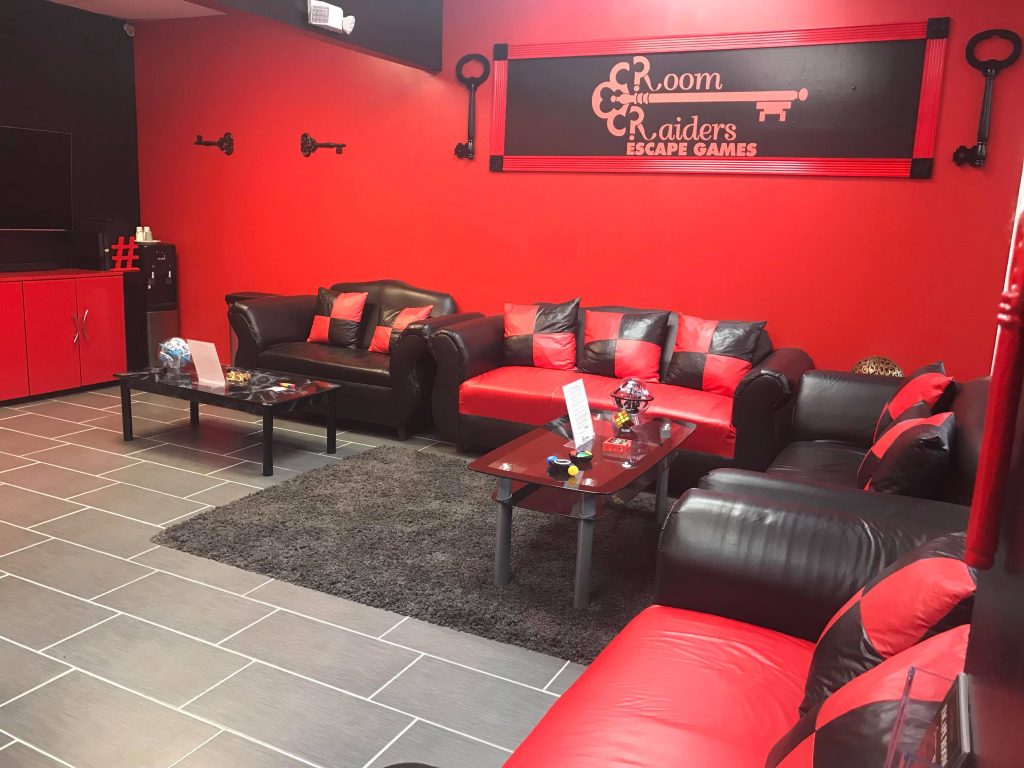 ---
Palm Beach Gardens
The Escape South Florida https://escapesoflo.com/
Located on the second floor of the Shoppes in the Gardens Plaza, next to George Ryan Hair Salon. Located next to Taco Chula, you will find a staircase leading up to us; our front door will be on your left. For your convenience, there is also an elevator located in the center of the plaza and there is additional parking located on the south side of the plaza.
---
Palm Beach Gardens
Extraordinary Escape Rooms https://www.extraordinaryescaperooms.com/
​Offering you a FUN activity that will challenge your brain, not your brawn. Nothing needs to be forced or pried apart. If you think you have the correct combination for a lock but it isn't opening, ask your host. You are financially responsible for anything you damage.
---
West Palm Beach
West Palm Beach Escape Rooms https://www.westpalmbeachescaperooms.com/
Located in Downtown West Palm Beach 2 blocks South of Clematis Street in the Bright Yellow Building . Escape games are a fun new entertainment activity for families, Parties, Corporate Team Building Events, Date Night and MUCH more . You and your team must work quickly together to find clues, decode hidden messages, solve puzzles using technology and logic to escape within 60 minutes or less. Book your Favorite Escape Room Adventure today to see if you have what it takes to Escape West Palm Beach Escape Rooms.
---
West Palm Beach
Legends of Xscape Escape Rooms https://legendsofxscape.com/
Legends of Xscape is a fun, interactive escape room game located in Downtown West palm Beach. While it looks like any other ordinary room, it's actually a mystery puzzle. Find the hidden objects, figure out the clues and solve the puzzles to earn your freedom and beat the escape room.
Similar Posts: